Podcast: Play in new window | Download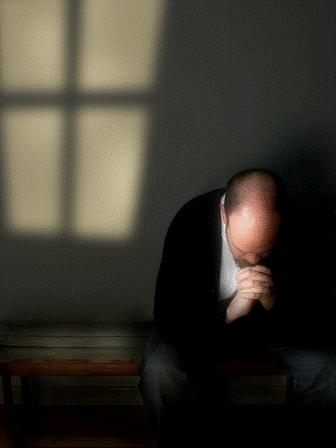 Excerpt from "Muscle-Memory: Rules of Engagement for the Combat Christian" by Joe McClane
"After twenty-one years of slavery to pornography addiction, and lack of sexual integrity, I'm faced with the daily ambush of sexual temptations.  In times past I would have been a casualty of war, indulging in every illicit thought, and sordid opportunity.  The shame, that follows every encounter with the enemy, weighed on me like a millstone around my neck.  I was hunting for satisfaction but only, and always, found shame. My shame enslaved me and I lived in a world of utter darkness.   In April of 2002, after my world crashed down around me, God came to my rescue and shed His light on my sin and slavery.  In one mystical, and miraculous moment, while on my knees, God allowed me to understand the need for personal sexual integrity, the intrinsic value of women, the deep desire to save my marriage from ruin, and an unquenchable thirst for God.
For the first time I felt that masturbation, gawking at women, indulging in pornographic images, actions, thoughts, etc. was wrong… it was sinful.  The very instant before, I would have sworn up and down that we were born creatures of sexuality, and I was only doing what was "natural". In that instant, there on my knees, I proclaimed, with out knowing why exactly, that God did not create us to be slaves to a pornographic culture… he came to set us free from that slavery!" READ "Muscle-Memory" HERE
Struggling with porn? Here's something you can do right now to find freedom:
Choose; Make a decision for LIFE, as sin cuts us off from God and sends us to Hell. Choose LIFE!
Pray; Ask God to deliver you from the slavery of Porn!
Ask; Consecrate yourself to Our Lady that she will intercede for you, to bring peace to your soul, and purity to your mind.
Confess; go to your Father in the confessional and pour yourself out then hear those blessed words… "I absolve you".
Continence; practice self-control by reminding your self of the God-given dignity of the person, your self or another, you are "using".
Block; cut off the sources of temptation in your life.
Educate; Replace the filth in your mind with Truth, which is Jesus, through Theology of the Body.
Helpful Resources:
The Catholic Men's Webinar – April 2009
More to come!