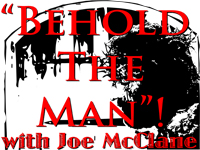 * The SHOW NOTES, click HERE, to download a PDF copy.
* Watch the VIDEO version of this episode HERE.
* The intro song was "My God" by Out of Darkness; check out their website HERE.
Your Homework:
*Read :  "Assurance of Salvation?" by Catholic Answers  – HERE
*Read : "Justification by Grace: Not by Faith Alone" – HERE
*Read : "SALVATION" by John Salza – HERE
Your Help:
* CHECK OUT THE VERY COOL MEA CULPA IPHONE APP FOR THE SACRAMENT OF CONFESSION HERE
Really could use your help with reviews on iTunes! Subscribe, rate and review today!Click here to go to the show on iTunes .