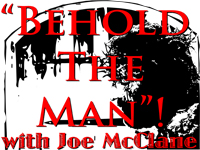 Today on "Behold The Man", we finish up part 3 of our series on "Shame and Continence", from John Paul The Great's "Love & Responsibility", with continence, or self-control.  I gave this talk, listen HERE, at Hester's Cafe in Corpus Christi, and shared how God allowed me to understand the need for self-control, & the objective order of value in human sexuality.  John Paul takes it to the next level!
The Intro Song "We are the Light" by Jesse Manibusan, check out his website HERE. Catch me at the San Antonio Catholic Men's Conference on March 20th; more information HERE.
Really could use your help with reviews on iTunes! Subscribe, rate and review today! Click here to go to the show on iTunes .
Subscribe: Google Podcasts | RSS | Check out the podcast resource page!