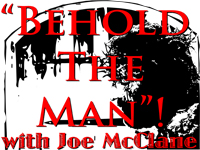 Today, on Behold The Man we talk about the Kingdom of God & the readings from the 2nd Sunday of Easter.  It's a fascinating topic, the Kingdom of God, especially when you look at it in light of the Old Testament.  We dive deep into the book of Daniel, 1 Kings, Acts, John, Luke, Revelation, and elsewhere to get a glimpse into the nature and reality of the Kingdom of God.
For more detail, & a much better presentation, check out the "Splendor of The Church" series, from the St. Paul Center for Biblical Theology HERE.
The Intro song was "Heaveny" by artist Josh Blakesley. Check out Steve's site HERE.
Really could use your help with reviews on iTunes! Subscribe, rate and review today!Click here to go to the show on iTunes.
Subscribe: Google Podcasts | RSS