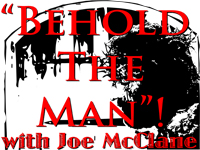 We look at how Jesus used his WILL POWER to be perfectly obedient to the Father which redeems us all and unties the knot of disobedience of Adam. We too can use will power to over come our own situation, look past our emotions, and face the mountina along with our Lord.
* The SHOW NOTES, click HERE, to download a PDF copy.
* The intro song was "Golden" by Chris Padgett; check out his website HERE.
* CHECK OUT THE VERY COOL MEA CULPA IPHONE APP FOR THE SACRAMENT OF CONFESSION HERE
Really could use your help with reviews on iTunes! Subscribe, rate and review today!Click here to go to the show on iTunes .
Subscribe: Google Podcasts | RSS