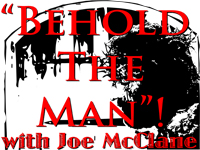 This week on "Behold The Man" we start chapter 5 of "A Father Who Keeps His Promises" by Dr. Scott Hahn.  We talk about Abram and how the 3 fold promise of God, Nation, Name, and Line, are elevated to 3 distinct covenants.
The intro song was "Lover of my soul" by Alexis Saski. Check out their website HERE.
Really could use your help with reviews on iTunes! Subscribe, rate and review today! Click here to go to the show on iTunes .
Get ready and pick up your copy of the Book HERE and the audio book HERE and prepare yourself for the ride!
Subscribe: Google Podcasts | RSS | Check out the podcast resource page!