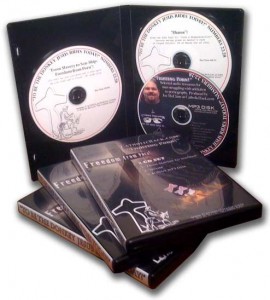 Do you know someone who is struggling with pornography? Sexual license? Other perverse sexual behavior? Is he your husband, your Father, brother, son, or possibly a cousin even? How about your neighbor or Co-worker?  YOU can help them… become the instrument in the hands of the Holy Spirit… Give them this CD set!
Suggested donation: $15  – $20
Note: Please add an additional $3 for shipping & handling.
Hear my testimony of over 20 years of addiction to pornography & how God, called me to conversion, and saved me, my marriage, and my children from a life of porn and the death of my soul. In addition to that hear the talk I gave on "Shame & Continence" form John Paul II's "Love & Responsibility", which sheds light on the natural use of shame & the practical steps to combating temptation & winning the battle against sin & the culture we live in.  As an added bonus, I've included an MP3 disc with over 7 hours of radio shows & podcasts, which I've produced, of guests & topics related to sexual integrity & pornography addiction.
Included CD's:
My Conversion from a lifetime of pornography addiction – 43:04
"Shame" –  "Love & Responsibility – 44:11
MP3 disc  – over 7 hours of radio shows & podcasts
A $30 value for ONLY $20!

Support this ministry & give this CD set to someone you love and want to see overcome their addiction to pornography; come home to Christ and His Church. Shipping is just $3.00!
You will hear such topics as:

My conversion
Generational sin
Sexual integrity
Chastity
Self-Control
Responding to the graces given at Baptism
Sacrament of Reconciliation
Sacrament of the Eucharist
Sacrament of Matrimony
Training to win the "Culture War"
How to overcome to the temptation
The Blessed Virgin Mary &  much more!