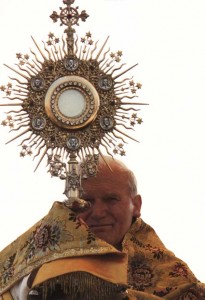 Something for you ponder today…
Matthew 12:42 (RSVCE)
42 The queen of the South will arise at the judgment with this generation and condemn it; for she came from the ends of the earth to hear the wisdom of Solomon, and behold, something greater than Solomon is here.
Song of Solomon 3:7–11 (RSVCE)
7 Behold, it is the litter of Solomon!

About it are sixty mighty men

of the mighty men of Israel, 8 all girt with swords

and expert in war,

each with his sword at his thigh,

against alarms by night. 9 King Solomon made himself a palanquin

from the wood of Lebanon. 10 He made its posts of silver,

its back of gold, its seat of purple;

it was lovingly wrought within

by the daughters of Jerusalem. 11 Go forth, O daughters of Zion,

and behold King Solomon,

with the crown with which his mother crowned him

on the day of his wedding,

on the day of the gladness of his heart.
Matthew 28:17–20 (RSVCE)
17 And when they saw him they worshiped him; but some doubted. 18 And Jesus came and said to them, "All authority in heaven and on earth has been given to me. 19 Go therefore and make disciples of all nations, baptizing them in the name of the Father and of the Son and of the Holy Spirit, 20 teaching them to observe all that I have commanded you; and lo, I am with you always, to the close of the age."