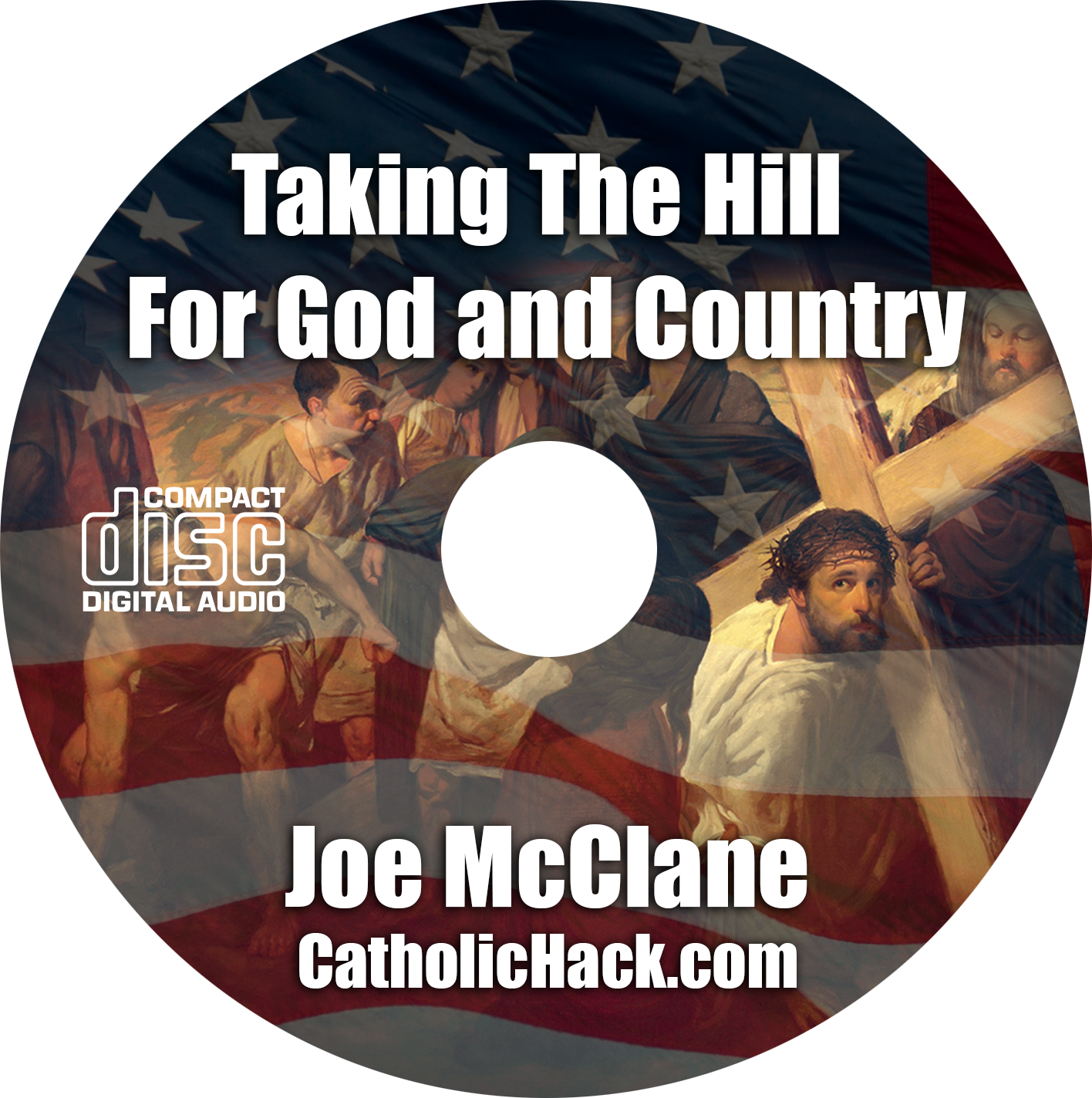 Click the play button below; God is good! I was greatly honored to speak at the 8th annual Catholic Men's conference in San Antonio this past weekend. My talk was entitled, "Taking The Hill For God And Country: Stemming the tide of secularism and conquering the culture for Christ!"  St. Padre Pio once wrote, "Who will ever separate or extinguish the fire that burns for You in my breast with such bright flames!"  The world wants to burn… it deeply desires to lust after its disordered passions.  The only remedy to a burning world is a burning heart for Christ! So I ask… what's in your chest?
In this talk, I have the privilege of sharing the incredible story of Msgt. Roy P. Benavidez, one of my personal heroes. When I was a kid, I met Roy and he seemed larger than life to me. Roy, without hesitation, came to the rescue of his brothers who were wounded, dying, and outnumbered May of 1968 in the Jungle on the border of Vietnam and Cambodia. President Ronal Regan, when bestowing the Medal of Honor on Roy for his actions said, "If the story of his heroism were a movie script, you would not believe it." Roy's story is truly inspirational and will light a fire in our hearts… giving us the courage to "Take the Hill for God and Country!" 
https://en.wikipedia.org/wiki/Roy_Benavidez
https://www.facebook.com/Roy-P-Benavidez-Tango-Mike-Mike-508928479237662/
https://roypbenavidez.wordpress.com/
Invite Joe to speak at your parish, conference, group etc. etc. – CLICK HERE. 
Subscribe: Google Podcasts | RSS | Check out the podcast resource page!