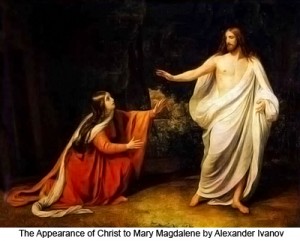 Genesis Chapter 2:[23] Then the man said, "This at last is bone of my bonesand flesh of my flesh;she shall be called Woman,because she was

taken

out of Man."

[24] Therefore a man leaves his father and his mother and cleaves to his wife, and they become one flesh.

[25] And the man and his wife were both naked, and were not ashamed.
Song Of Solomon Chapter 3:

 [1] Upon my bed by night I sought him whom my soul loves; I sought him, but found him not; I called him, but he gave no answer.

[2] "I will rise now and go about the city, in the streets and in the squares; I will seek him whom my soul loves." I sought him, but found him not.

[3] The watchmen found me, as they went about in the city. "Have you seen him whom my soul loves?"

[4] Scarcely had I passed them, when I found him whom my soul loves. I held him, and would not let him go until I had brought him into my mother's house, and into the chamber of her that conceived me.

[7] Behold, it is the litter of Solomon! About it are sixty mighty men of the mighty men of Israel,

[8] all girt with swords and expert in war, each with his sword at his thigh, against alarms by night.

[9] King Solomon made himself a palanquin from the wood of Lebanon.

[10] He made its posts of silver, its back of gold, its seat of purple; it was lovingly wrought within by the daughters of Jerusalem.

[11] Go forth, O daughters of Zion, and behold King Solomon, with the crown with which his mother crowned him on the day of his wedding, on the day of the gladness of his heart.

John Chapter 20:

[1] Now on the first day of the week Mary Mag'dalene came to the tomb early, while it was still dark, and saw that the stone had been taken away from the tomb.

[11] But Mary stood weeping outside the tomb, and as she wept she stooped to look into the tomb;

[12] and she saw two angels in white, sitting where the body of Jesus had lain, one at the head and one at the feet.

[13] They said to her, "Woman, why are you weeping?" She said to them, "Because they have taken away my Lord, and I do not know where they have laid him."

[14] Saying this, she turned round and saw Jesus standing, but she did not know that it was Jesus.

[15] Jesus said to her, "Woman, why are you weeping? Whom do you seek?" Supposing him to be the gardener, she said to him, "Sir, if you have carried him away, tell me where you have laid him, and I will take him away."

[16] Jesus said to her, "Mary." She turned and said to him in Hebrew, "Rab-bo'ni!" (which means Teacher).

[17] Jesus said to her, "Do not hold me, for I have not yet ascended to the Father; but go to my brethren and say to them, I am ascending to my Father and your Father, to my God and your God."

[18] Mary Mag'dalene went and said to the disciples, "I have seen the Lord"; and she told them that he had said these things to her.
Revelation Chapter 21:[1] Then I saw a new heaven and a new earth; for the first heaven and the first earth had passed away, and the sea was no more.

[2] And I saw the holy city, new Jerusalem, coming down out of heaven from God, prepared as a bride adorned for her husband;

[3] and I heard a loud voice from the throne saying, "Behold, the dwelling of God is with men. He will dwell with them, and they shall be his people, and God himself will be with them;

[4] he will wipe away every tear from their eyes, and death shall be no more, neither shall there be mourning nor crying nor pain any more, for the former things have passed away."

[5] And he who sat upon the throne said, "Behold, I make all things new." …