Ok… time to try your hand at typology!
How to play:
Scott from NH… sorry bro you will have ti sit this one out!
I will give you the New Testament verses and fulfillment,  and you will have to give me the Old Testament prototype & verses.
Respond with your answer by leaving a comment on this post.
We play until we have a winner OR until 5 pm central standard time today May 11th, 2010.
If we do NOT reach a winner today then I will re-post another day.
If you win… I will mail you your prize by us postal mail within a week.
If you don't win; don't worry… God still loves you!  Dive deep & dig hard!
Thank you to our Sponsor: Fullness of Truth Catholic Evangelzation Ministries!
DON'T MISS THE NEXT FULLNESS OF TRUTH CONFERENCE WITH DR. SCOTT HAHN! info HERE
The Prize:
A 10 disc Audio CD set, from Fullness of Truth, featuring Dr. Scott Hahn, et. al., on the Gospel of St. John. – a $70 value
My 9 hour Audio CD set on "Freedom From Porn" & fighting pornography addiction. – a $20 value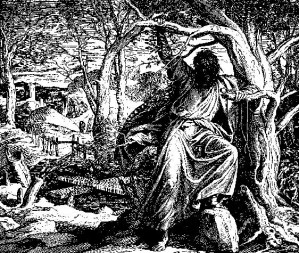 The Game:
New Testament Fulfillment: Judas
Verses: St. Matthew 26:47 – 56
Verses: St. Matthew 27:3 – 5
The challenge: Name the Old Testament prototype of Judas, and the subsequent verses, that fits these particular verses perfectly!
Bonus: Would you like a hint? Invite other to play, through Facebook or Twitter, by directing them to this site and I will send you a hint to help out. Good luck!
GAME ON!
UPDATE:
We have a WINNER! Two actually since Al & Roy were posting their answers simultaneously I will be splitting the prize between them.  Al will get the Scott Hahn set & Roy will get my set… sorry Roy, looks like you get to scrape the bottom of the "prize" barrel today!
Thanks for playing… we will have more games to come!