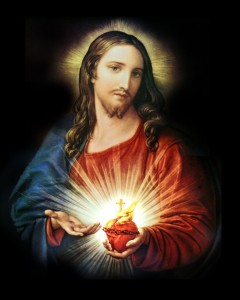 Welcome to my articles section. These articles have been written to share with you the theology, apologetics, resources and concepts that I have been studying for the past thirteen years since my conversion. You're welcome to reprint these articles on your website, social networks, e-newsletters, etc. free of charge, provided:
you don't change the article in any way

you include the "About the Author" section at the bottom of each article (including the link to my website).
Articles I've written:
"Galatians 2:11 and the primacy of St. Peter" – January 8, 2012
"1 Timothy 2:5 and Praying to the Saints!" – January 3, 2013
"Vain Repetition and the Catholic Church" – December 28, 2012
"Traditions of Men and the Catholic Church" – December 27, 2012
"The scriptural roots of Confession to a Priest" – December 26, 2012
"2 Timothy 3:16-17 and Sola Scriptura" – December 24, 2012
"All of sinned and fall short of the Glory of God?" – December 14, 2012
"The Handmaid of the Lord, the intercessor of salvation history!" – August 15, 2012
"‪Two Hearts Fused Into One!‬" – July 27, 2012
"Verses I would NOT have written had I gotten the protestant "memo"!  1 Corinthians addition" – July 23, 2012
"Today we stand for religious freedom!" – June 21, 2012
"Foreshadowing through salvation history!" – February 16, 20121
"Verses I would NOT have written IF I believed in Sola Fide: Romans Edition!" – Dec. 4, 2011
"The Passion of King David" – Oct. 27, 2011
"From Slavery to Sonship: How God saved me from an addiction to pornography" – Oct. 21, 2011
"Son of God, Son of David" – Oct. 7, 2011
"The Sound Which Adam Heard" – August 16, 2011
"What is the fruit of a grain of wheat?" – August 10, 2011
"Thirty Seven" – July 7, 2011
"Eunuchs for the sake of the Kingdom of Heaven" – July 6, 2011
"The 'Bible Alone' and the authority of the Catholic Church" – June 16, 2011
"The Priesthood of the 12, Confession and Apostolic Succession!" – April 22, 2011
"A Little 'Luke 1:43' by way of 'Matthew 13:10' on the Feast of the Immaculate Conception!" – Dec. 8, 2010
"Praying Boldly" – February 1, 2010
"The way to the tree of life" – January 2, 2010
"The Night Saint Bernadette Came to Visit me!" – December 30, 2009
"Muscle-Memory: Rules of Engagement for the Combat Christian" – December 22, 2009
"Freedom!" – December 4, 2009
"Pray Boldly: Asking God for a Sign" – Featured on CatholicExchange.com
Articles I've been featured in:
Houston Chronicle – "Catholics open up during sacrament" March 29, 2012 by Kate Shellnutt – HERE
Houston Chronicle – "Catholics take to the Net" Aug. 5, 2010 by Kate Shellnutt – HERE
Houston Chronicle – "Porn again: Churches address addictions to pornography" December 22, 2009 by Kate Shellnutt – HERE
Our Sunday Visitor – "What's behind the explosion of Catholic men's conferences?" December 13, 2009 by Emily Stimpson – HERE
National Catholic Register – "Modesty in Motion" May 1, 2009 by Celeste Behe – HERE